Led by Nick Brace from Actiontrack Performance Co.
Tuesday 31st August 2021 10:00-4:00
St Michael's the Archangel Church, Alcombe TA24 6BL
Age range 13-21. Cost £10.00
Acting, writing, devising, physical theatre and improvisation all included. Come and find out about making your own theatre from scratch.
This marks the start of a new exciting year-long project to develop acting and other theatre skills and opportunities for young people in West Somerset, including the creation of a unique new theatre group.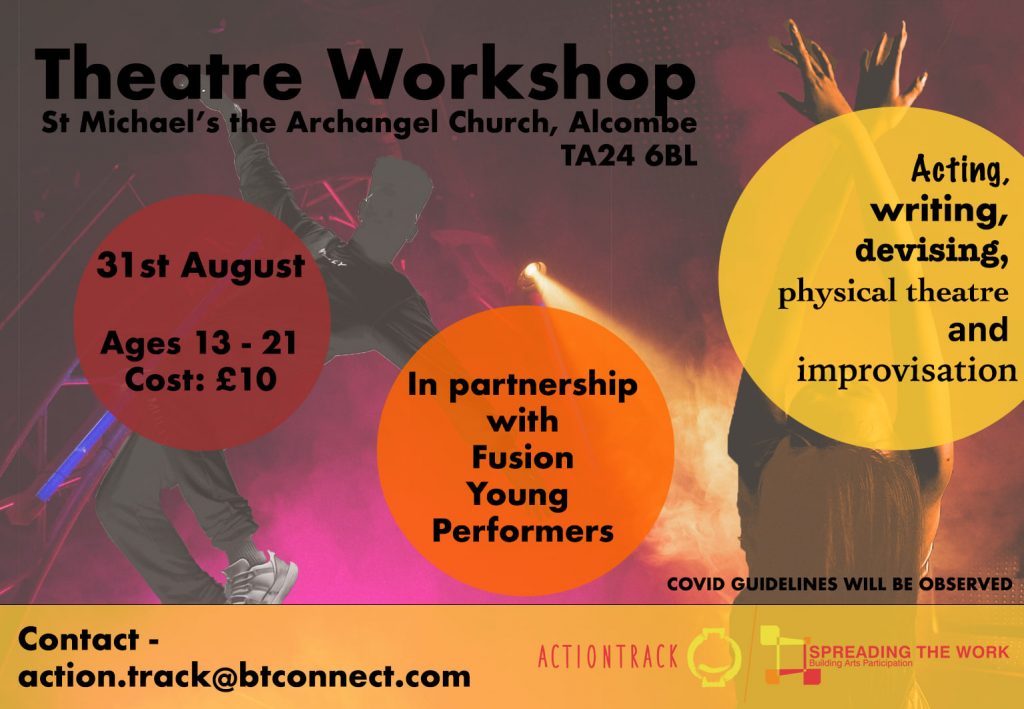 For more information or to book please contact
Sarah-Jane Cross: sarahjanecross005@gmail.com 07731524227 or
Nick Brace: action.track@btconnect.com
COVID guidelines will be observed
In partnership with Fusion Young Performers