Taiko for Teachers
November 12, 2016 @ 9:30 am

-

4:30 pm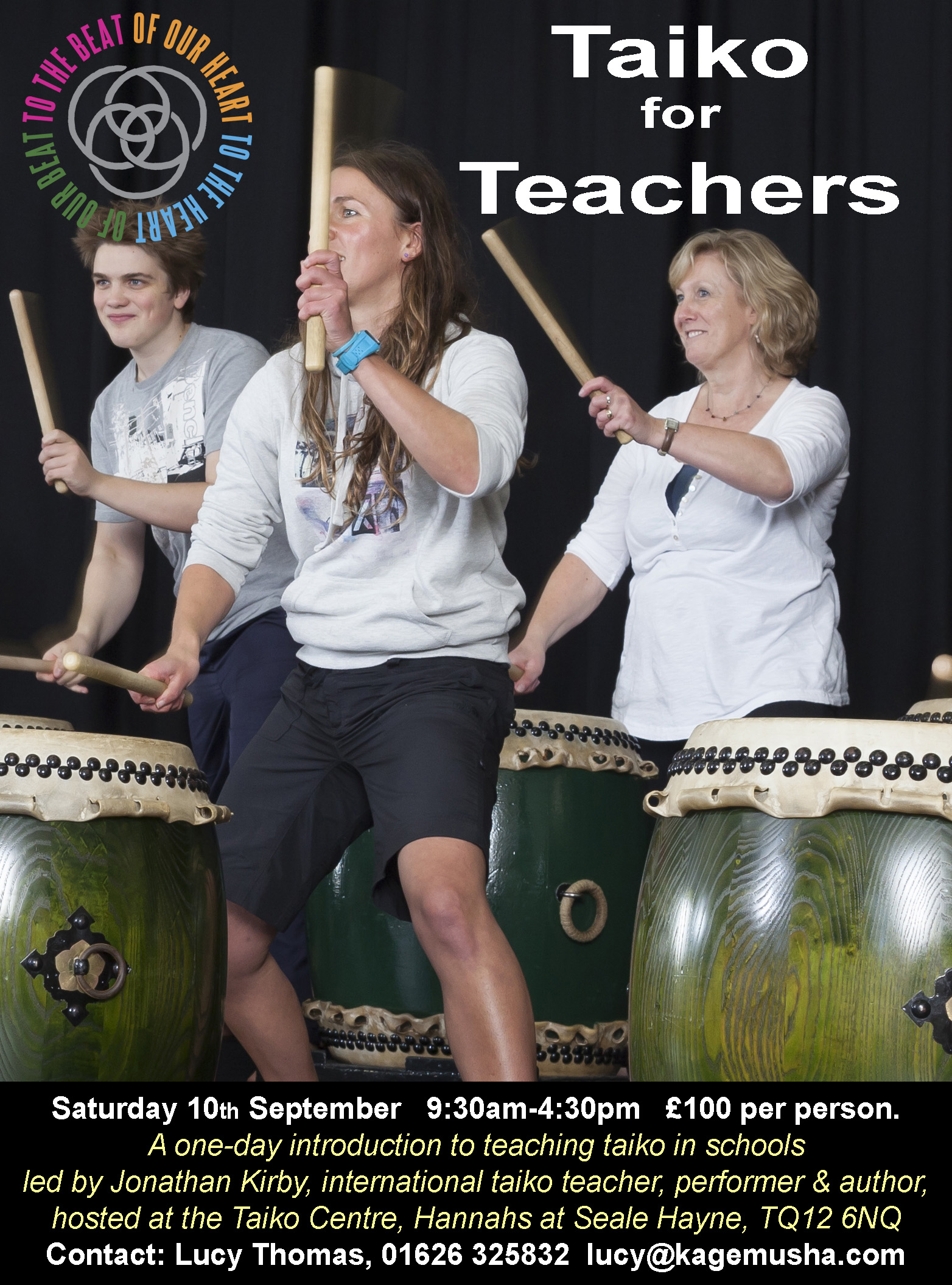 Taiko for Teachers" is a one-day teacher training programme, led by Jonathan Kirby.  It is suitable for school teachers who are considering starting taiko in their schools as well as those who may have already started.  A range of taiko fundamentals and practice routines are covered during the day, including ensemble performance of a beginners' piece.  Participants will also have the opportunity to deliver some simple instruction themselves.  The availability of follow-up materials online and in print means that this one-day session really can be all you need to get going.
Find out more about Taiko by watching this U tube clip….https://www.youtube.com/user/taikouk
These workshops are run regularly by the Kagemusha Taiko Company.