Welcome to Sound Foundation Somerset
The Music Education Hub for Somerset.
* We believe that taking part in music by singing, playing or listening
enhances life experiences. 
* Music involvement develops skills and confidence that are valuable throughout life.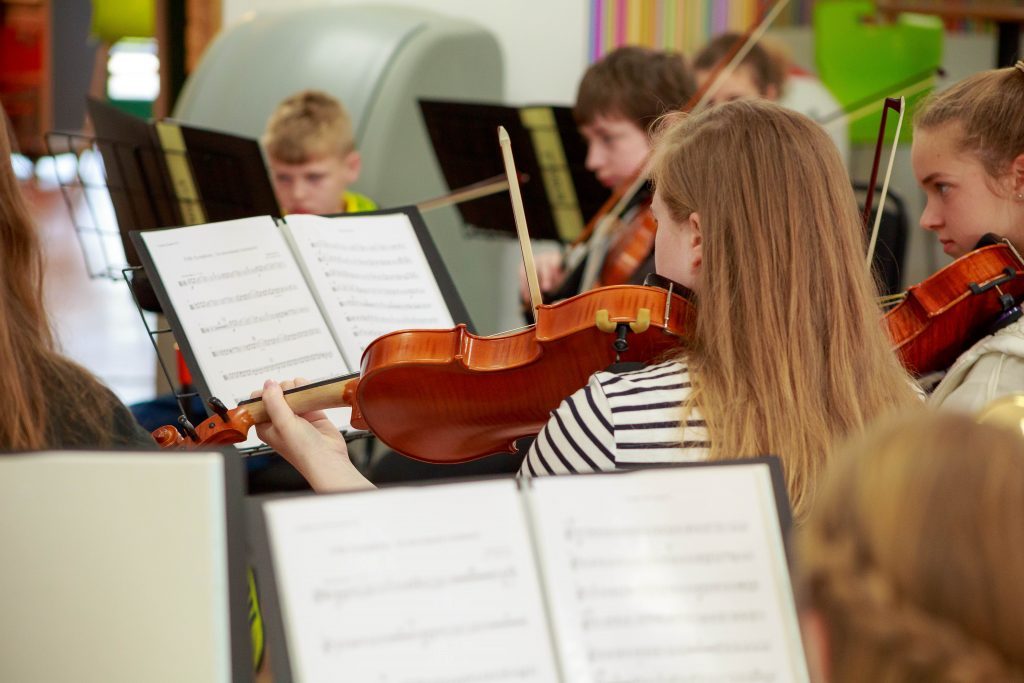 What is a Music Education Hub?
A Music Education Hub is a collection of organisations working together in a local area to create a joined up musical education provision for all children and young people aged from 5 to 18 – both in and out – of school.
Sound Foundation Somerset is the Music Education Hub for Somerset and is one of 123 music education hubs in existence nationally since September 2012. Music Hubs were set up in response to the Department for Education's document
The Importance of Music: A National Plan for Music Education.
We work closely with schools and other partners across Somerset and further afield to deliver a wide range of both in- and out-of-school programmes, designed to give children and young people the opportunity to sing, learn to play musical instruments and progress with their music making.
Who We Are
The partners within Sound Foundation Somerset have a mission to work collaboratively to provide inspirational, progressive and high-quality music education for all children and young people in Somerset.
Our delivery partners are Actiontrack, Jackdaws, Somerset Music, SPAEDA, South West Music School, Taunton Music Trust, The Centre for Young Musicians, the Bournemouth Symphony Orchestra, Live Music Now (SW), OpenUp Music and Wells Cathedral School.