Now on release –
For the twelfth record in the series young music makers from across Somerset have taken on an issue that affects us all.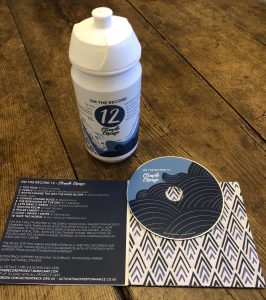 You will hear responses to the effect of Climate Change on the natural world, (Polar Lament, Tuvalu/ The Beginning of the End), through demands for action, (Climate Change Blues, Save The World, Gotta Change The Way The Wind Blows); ways we can change things, (Click/Swish/Swipe,), and reflections on politics and the climate change campaign, (Tick Tock, Waiting Room) to how overwhelming an issue like this can be, (Let's Make It Green).
As with all On The Record albums the music has been especially written, recorded and produced by young people in collaboration with Actiontrack with support from Sound Foundation Somerset.
To help offset the plastic requirement of this album it has been released with a limited hard copy, through download with the code available on a free recycled and recyclable water bottle and online – Search ontherecordproject on Bandcamp – or Actiontrack on Spotify and iTunes.