Taunton Children's Orchestra Spring Concert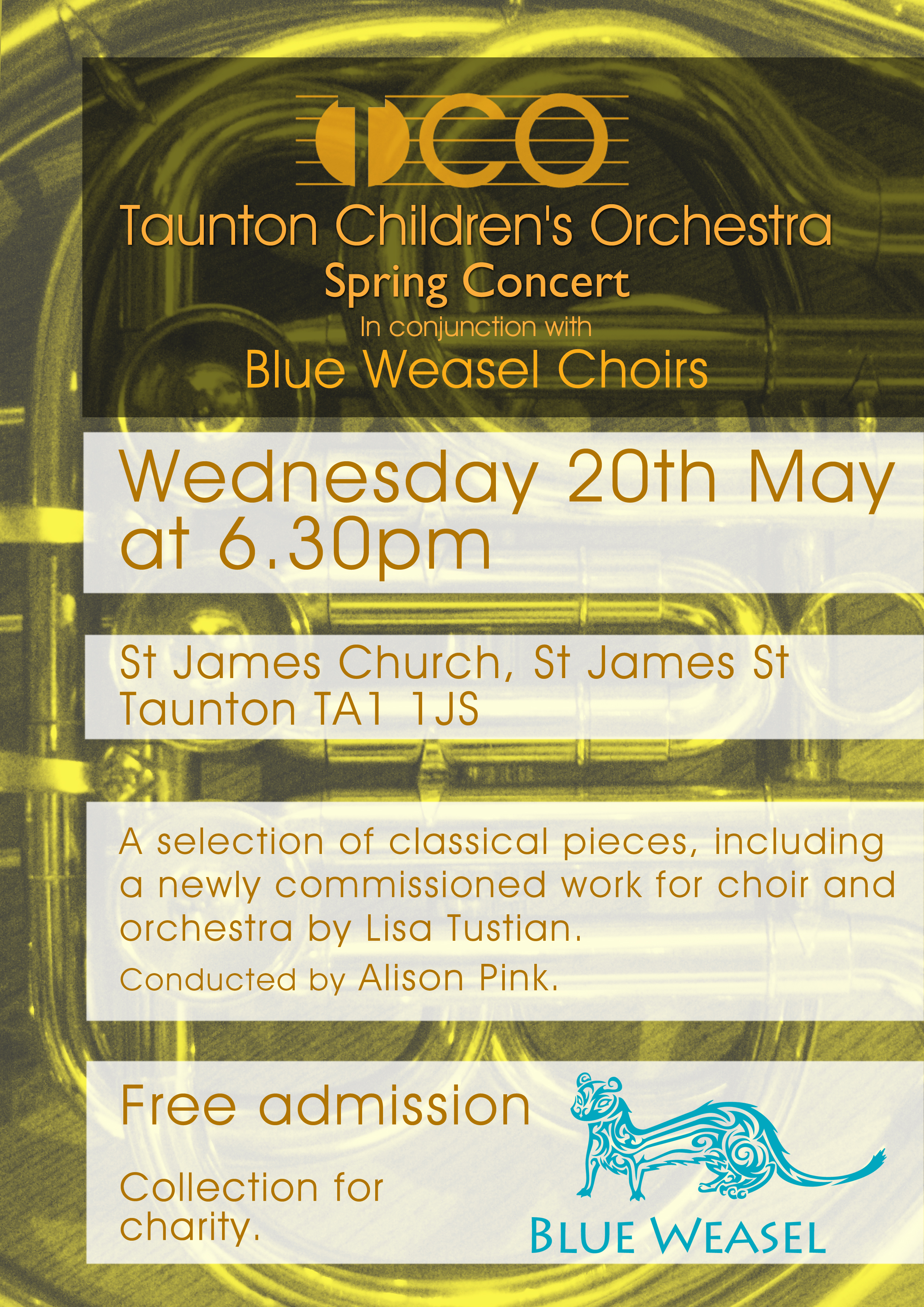 Calling all budding instrumentalists – come along and watch talented local musicians and singers in what promises to be a terrific mixture of classical music and song, including an exciting and light-hearted new piece composed especially for the occasion.
Taunton Children's Orchestra has children from thirteen different local schools, who come together weekly during term-time to rehearse all sorts of lovely music.  If you are aged 7 or more, and play an orchestral instrument at about Grade 1 – 2 level and upwards, please do come along and meet us and have a chat about joining up.