Hestercombe CYM start of term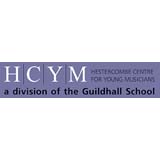 The new term at Hestercombe Centre for Young Musicians starts on Saturday 19th September 2015 so don't delay, enrol today at www.hestercombe.com/cym/application
HCYM, a division of the Guildhall School, is a wonderful resource in the South West and offers great opportunities to its students, with top quality music tutors with dedication and drive. If you are a musician (aged 18 or under) and you have commitment and passion for music then please come and join us and you will find HCYM is a very friendly and very happy place full of like-minded people.
For further enquiries please contact Rachael Parvin, Head of Centre, by telephone 01823 410110 or email: hcym@cym.org.uk Find us on Facebook: HestercombeCYM
A limited number of full or part-bursaries are available to families in Somerset who satisfy strict criteria. The bursaries have been generously granted by Sound Foundation Somerset so that no child in Somerset will be denied access to study at HCYM on financial grounds.