Wells Cathedral School are hosting a Classical Guitar Day on the 6th of October from 10.00am to 4.00pm. Admission is £40 and is open to all players under 18 of all musical abilities!
During the Classical Guitar Day, you will: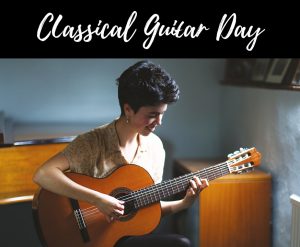 develop your technique, tone production and playing skills

take part in workshops and ensembles

meet and play with other classical guitar enthusiasts

play in Cedars Hall, our state-of-the-art performance venue.
For more information or any questions please contact Dominique Swain on 01749 834487 or

d.swain@wells.cathedral.school