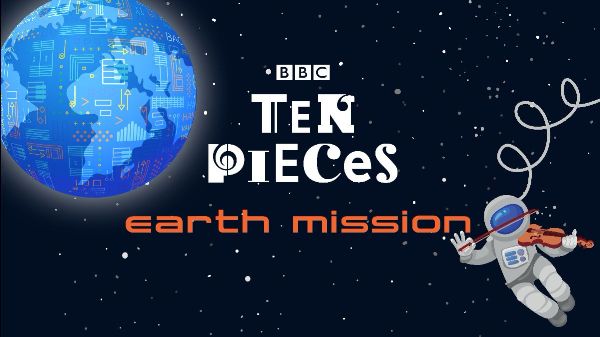 With the 50th anniversary of the moon landing, the 100th anniversary of the premiere of Holst's The Planets and Earth Day approaching – 2018/2019 is a great school year to explore the topic of space.
Holst didn't write a movement for Earth and so this Earth Mission asks all budding Ten Pieces astronauts (your class) to create their own piece of music about the Earth as though they are looking down on it from space!
For a chance to be broadcast on BBC Radio 3 on Earth Day and feature on the Ten Pieces website, send a video of your Earth Mission to Ten Pieces! For full details click the link below.
GET STARTED WITH YOUR EARTH MISSION!