Singing Skills Day For Teachers, TA's, Supply and Volunteer Staff
October 23, 2014 @ 9:00 am

-

1:00 pm

£15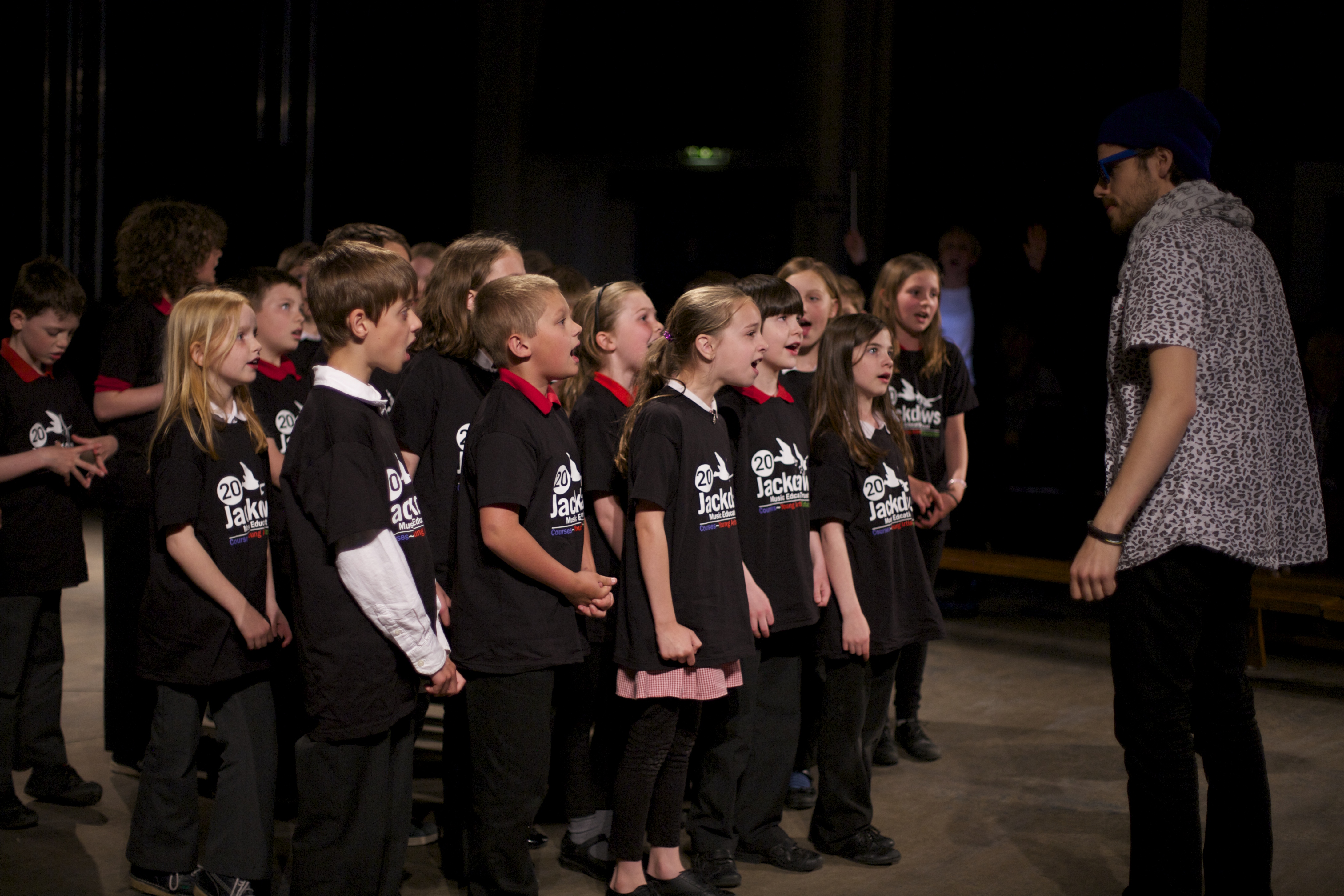 Singing skills day for teachers, TA's, supply and volunteer staff, at Jackdaws music education trust, Great Elm, Frome
Do you want to know how you can use singing in the classroom and in school to support the national plan for music education and deliver the new curriculum? Does your confidence in using your singing voice need a boost?
You need a singing skills day at Jackdaws!
20 places available; first come first served. Suitable for key stage one and two. Only £15 including lunch and resources!
Work with  expert Caroline Radcliffe on :
Voice production: Posture-preparing to sing. Breath control, Finding your voice: using different voices. Expanding range: sliding and stepping exercises. Enunciation: clear vowels and consonants, making the face work. Inner smile-angel voices. Singing through to the end of a phrase. Starting and finishing together-collective responsibility.
Musicianship: Implementing basic music elements using body and voice.
Music elements: Rhythm: define beat/ tap a steady beat/  define rhythm/ rhythm vs beat/ ta-ti ti-rest. Pitch: general rise and fall/ soh-mi-la. Phrasing: define phrase/recognise long/short phrases
Structure: recognise phrases with same tune/recognise simple structures, e.g. ABAB
Dynamics: forte/piano/staccato/legato.
Texture: 2-part hearing- rounds and ostinatos.
You will learn a minimum of 4 pieces you can try in class.
Music used is very accessible, melodic, world and folk based music.
You will receive a guide at the end of the day to help you lead some singing in your class/school and copies of the songs they have learnt recorded on a cd to aid memory.
Don't miss out on this amazing opportunity to increase your confidence and skills! Book now by calling 01373 812383, or email music@jackdaws.org